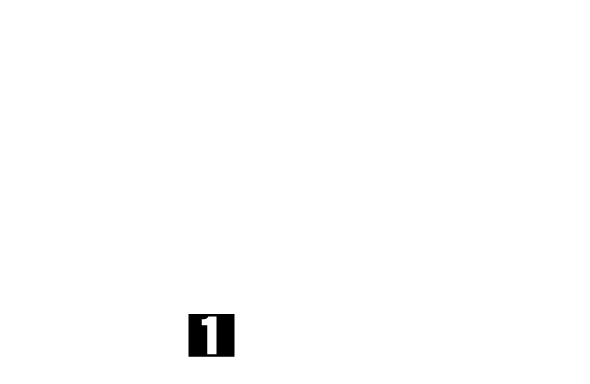 ExxonMobil Prague presents
Celebrate the 25th Anniversary of the cooperation partnership between Mobil 1 and Porsche!
Don't miss the chance to get a front-row seat to experience motorsports like never before!
Enter a contest for the chance to win a trip to the Porsche Carrera Cup GB 2022 in Silverstone! Answer all the questions in the quiz and we will announce the lucky winner in June!
What is the Prize
On 22nd June we will pick one lucky winner who can bring another lucky friend with them to go on a dream trip for multiple days in September 2022! The trip includes:
Exclusive Porsche Carrera Cup experience at Silverstone
Flights to London and back
Transportation in Prague and London
Numerous meals covered
Multiple nights in a 5***** hotel
Who can participate
You must be 18 or older to enter the competition

Make sure you give yourself enough time to research and answer the questions because only one entry is allowed per person

The full version of the contest rules is available

here
How to participate
Find out about ExxonMobil and its partnership with Porsche

Complete the online quiz and answer all the questions. Please ensure you also complete the 2 open questions at the end of the quiz

The competition ends at midnight on 1st June

The winner will be announced on 22nd June 2022
ExxonMobil in Prague
ExxonMobil Corporation is one of the world's largest publicly traded energy providers and chemical manufacturers. Energy is essential to economic activity and societal progress, and global demand for energy continues to grow. ExxonMobil has always been at the forefront of developing and applying next-generation technologies to help safely and responsibly meet the world's growing needs for energy and high-quality chemical products used in every aspect of daily life. ExxonMobil plays an important role in meeting society's need for energy. At the same time, we're committed to supporting efforts that address climate change.
ExxonMobil´s presence in the Czech Republic dates back to 1921 and in 2004, Prague Global Business Center was established at Flora, Prague 3, to support ExxonMobil operations worldwide. Since then, it has provided 1200 employees with an exciting and diverse workplace, made up of 80+ nationalities, supporting 150+ in 20+different languages. Fuelled by its 135+ years in the energy market ExxonMobil continues to evolve and innovate to develop energy solutions to face the dual challenge of meeting the growing demand for energy while also reducing environmental impacts.
 ExxonMobil prioritizes its employees, by giving them the possibility to grow both personally and professionally and build long-lasting careers. Diversity and respect are of the utmost importance. Amongst many more, the company supports women, families, people with disabilities and the LGBT+ community. It comes as no surprise that ExxonMobil Prague won the PRIDE Business Forum award for LGBT+ Friendly Employer Award for the 4th consecutive year.
ExxonMobil and Porsche Motorsport partnership
Delivering 25 years of collaboration, exceptional performance, protection in extreme conditions and outstanding driving experiences, Mobil 1 and Porsche will remain long-term partners. Mobil 1 motor oil will continue as the factory-fill and recommended-service-fill for Porsche engines. More than 1.5 million Porsche engines have been factory-filled with Mobil 1 motor oil. Mobil 1 continues to support Formula E and provide Mobil EV™ products to Porsche
Key Milestones for the Mobil 1 brand and Porsche relationship:
·   To date, more than 1.5 million Porsche engines have been factory-filled with Mobil 1 motor oil
·   Mobil 1 motor oil is the factory- and recommended-service-fill motor oil for over 50 Porsche models including the 911, 918, Cayman, Panamera, Macan, and Cayenne
·   The following Porsche race cars all use Mobil 1: 911 RSR, 911 GT3 R, 911 GT3 Cup and all four cars of the Cayman GT4 Clubsport
·   The Mobil 1 brand proudly supported the 900 horsepower Porsche 919 Hybrid in the World Endurance Championship and is still supporting the 510 horsepower Porsche 911 GT3 Cup in the Porsche Mobil 1™ Supercup
·   Since 2007, the Mobil 1 brand has been the title sponsor of the Porsche Mobil 1™ Supercup, the fastest and most prestigious international one-make championship
25th Anniversary of ExxonMobil - Mobil 1 and Porsche
Mobil 1, the world's leading synthetic motor oil brand, is a factory fill in many of the world's most powerful production vehicles. In fact, more than 1,500,000 Porsche engines have left the factory with Mobil 1. Mobil 1 advanced synthetic features anti-wear technology that provides performance beyond conventional motor oils. This technology allows Mobil 1 advanced synthetic to meet or exceed the toughest standards of vehicle manufacturers like Porsche and Bentley, and to provide exceptional protection against engine wear under normal or even some of the most extreme conditions.
For 25 years, Mobil 1 brand and Porsche have collaborated to bring about a great driving experience for consumers and motorsports drivers. The two iconic brands share the same commitment to research and advanced technology and a passion for maximizing engine efficiency and protection.
Forward-thinking has long been the foundation of the automotive industry. For electric vehicles, Mobil 1 provides electric powertrain fluids to Porsche, developed specifically to meet specialized demands. Mobil EV™ brings outstanding efficiency without losing vehicle power, dynamics, or safety. At the same time, the wider Porsche Formula E and Mobil EV partnership provides the ultimate automotive track-to-road proving ground with the continuation of development in high-performance lubricants and fluids.
Don't miss your exclusive trip to England! You will have the chance to experience the Porsche Carrera Cup GB 2022 in Silverstone and explore the beautiful city of London!